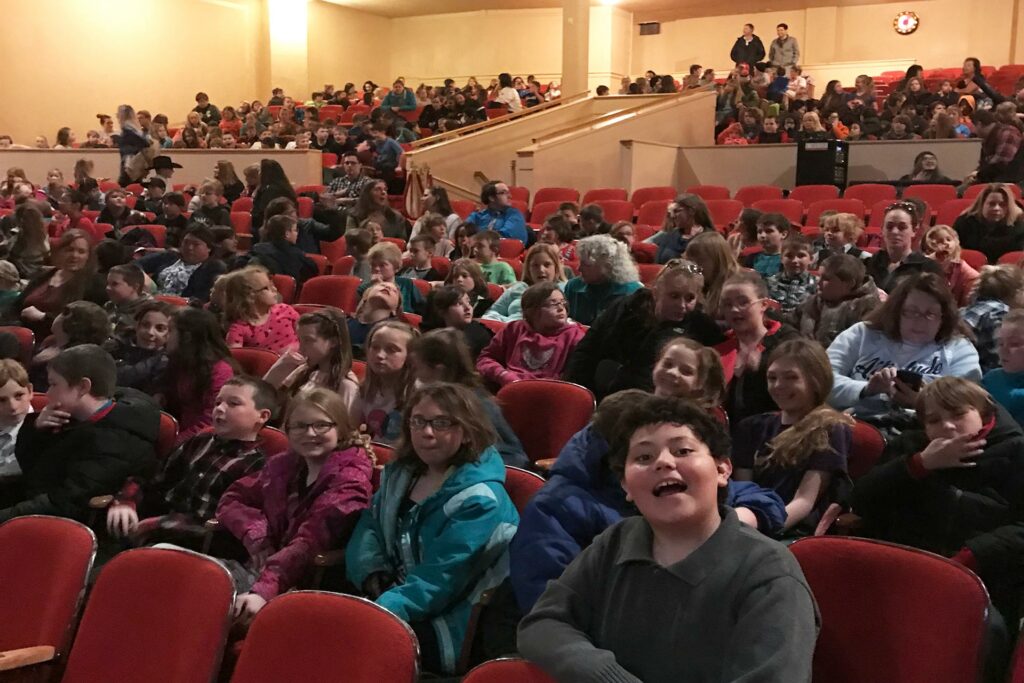 Annual Children's Concert
Each February, we invite 1,200 fifth grade students from throughout southwest Montana to the annual Children's Concert to share the experience of a live orchestra in a grand concert hall. A full house of enthusiastic kids listening to great music in person is an incredible experience for them and our musicians. It is our way of investing in our future audiences and getting these kids excited about learning an instrument.
Young Musicians Club
We help support the Butte Young Musicians Club and many of our musicians provide instruction for our young musicians on various instruments. With the lack of funding in our schools, it is our way of building a musical foundation in our Butte Silver Bow area and create a lifelong interest in music.
We have instruments available for use by some students in discovering their hidden talents.
Community Outreach
Our musicians enjoy visiting our schools and our retirement living centers to share with everyone the joy of music. Be it chamber music, jazz, or just a sing along, the response is a two-way street of delight and fun. All ages participate in the sounds of the soul.