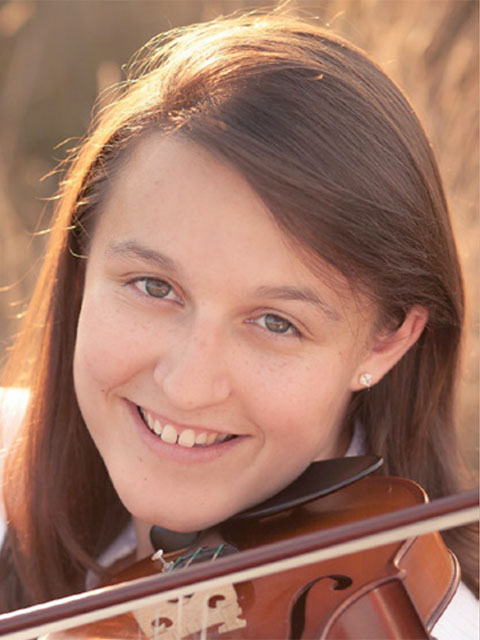 Concertmaster
This year will mark Kyara Nelsen's sixth year as Concertmaster of the Butte Symphony. She began her career with the orchestra in 2015 and played for four years before moving to Florida for graduate school. She returned to Montana last season and has loved every minute with the Butte Symphony since her very first rehearsal.
Based in Missoula where she maintains a growing private studio, Ms. Nelsen is excited to begin two new positions as an orchestral director in the Fall of 2022. She will conduct the Great Falls Youth Orchestra and direct the orchestra program at Flathead Valley Community College in Kalispell, where she also teaches violin.
Ms. Nelsen holds a Master of Music in Orchestral Conducting from Florida State University (2021), a Master of Music in Viola Performance from the University of Montana (2019), and a Bachelor of Music in Violin Performance from UM (2017). Her conducting teachers include Dr. Alexander Jiménez of FSU and Dr. Luis Millán of UM. Her teachers of both violin and viola have been Dr. Pamela Ryan of FSU, Dr. Margaret Baldridge of UM, and Mr. John Peskey.